We celebrate the Chicago Symphony Orchestra African American Network's successes last season as we enter our fourth year this fall. Daring to examine the "what ifs" and "why nots" of history, the African American Network has grown to include more than 3,000 members as it presents its annual series of curated and hosted programs that promote connections and conversations through music.
This season, the Chicago Symphony Orchestra Association commemorates the 250th anniversary of the birth of composer Ludwig van Beethoven, as well as the 10th anniversary of Riccardo Muti as music director.
Sounding the clarion call for "music to strike fire from the heart of man," Beethoven speaks through the centuries to the mission of the CSO's African American Network. Guided by the adventurous spirit of Beethoven and support of Maestro Muti, AAN will present a variety of educational seminars, recitals and artistic experiences, as well as opportunities for AAN members, friends and their families to attend incredible CSO and Symphony Center Presents Jazz concerts at very special discount rates.
Highlights from the AAN's 2018/19 Season
The AAN hosted a preconcert discussion about contributions of African Americans on the battlefields of World War I and II with Columbia College professor, journalist and international human rights jurist Stan West.

Ragtime composer-pianist Reginald R. Robinson presented the world-premiere of an SCP Jazz commissioned work dedicated to the life and legacy of African American bandleader James Reese Europe' whose "Hellfighters" regiment brought black American music to France during the Great War.

The AAN had the honor of partnering with the South African Consulate in Chicago to celebrate the centennial of human rights activist Nelson Mandela's birth. This amazing multimedia discussion with music preceded the concert featuring the historic Soweto Gospel Choir in "Songs of the Free." After the concert there was an impromptu gathering of AAN delegates, the Soweto Gospel musicians and the South African consul general and his staff.

The AAN was thrilled to welcome guest conductor Bramwell Tovey and baritone Thomas Hampson, along with baritone Robert Sims and scholar Stan West, for a preconcert discussion and musical demonstration to honor William Grant Still's In Memoriam: The Colored Soldiers Who Died for Democracy.

The AAN's third annual celebration of National Black History Month featured an original "neo-opera" by composer, violist, conductor Renée Baker. Titled "The Baldwin Chronicles: Midnight Ramble," with a cast of 47, the work attracted a sold-out audience and was a singular, stellar experience!

AAN members had the privilege of being special guests of Maestro Muti and the CSO and Chorus at a dress rehearsal of Verdi's Aida.
Announcing 2019/20 AAN Events
Visit our website at cso.org/aan for more details about CSO performances, including special ticket offers exclusively for AAN supporters and friends. Our site is updated regularly, so be sure to check back often. If you're on Facebook, join the AAN Facebook group.
Feel free to contact me directly at africanamericannetwork@cso.org or by phone at 312-294-3045. I look forward to your participation and feedback. Thank you for your support of the CSO African American Network. You are proof of an expanding sense of joy, creativity and music community that knows no limits!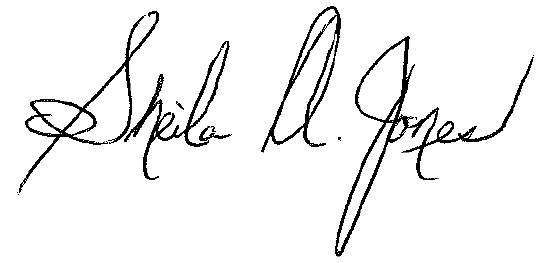 Sheila A. Jones
Director of Community Stewardship
African American Network
---