Despite the chilling temperatures across Chicago, the CSO African American Network is heating up with the exciting adventures opening the 2019/20 season.
We are thrilled about our new AAN Create Your Own Subscription offer. You can now design your own AAN subscription series by selecting your preferred dates and seating options from our newly-announced list of 19 AAN-hosted events and Chicago Symphony Orchestra concerts.
With this offering, you can curate your very own subscription to the Chicago Symphony Orchestra and AAN events with a discount. The savings kick in at three or more events! Create your own subscription now.
We are happy to announce a few feature that will debut in the next installment of the AAN Newsletter called "Appreciatively Yours," bringing recognition to AAN members and friends who have made special contributions to enhance and encourage the growth of the CSO's community stewardship of the African American Network. Stay tuned.
Highlights from the AAN's Fall 2019
September 23, 2019: As highlighted in our first AAN Newsletter, the community open rehearsal with Maestro Muti and the Chicago West Community Music Center (CWCMC) inspired a diverse audience at the Columbus Park Refectory in Chicago. Under the leadership of Founders and Directors Darlene and Howard Sandifer, the CWCMC featured Entr'acte no. 3 from Schubert's Rosamunde and Puccini's famous aria "Vissi d'arte" from Tosca. Maestro Muti and the young musicians shared an exhilarating musical dialogue and a post-rehearsal meet-and-greet reception. Maestro Muti said he is looking forward to working with these wonderful students next year.

October 13–20, 2019: Congratulations to the CWCMC on being selected to participate in an international conference at the University of Chicago in Paris. Celebrating the First Pan-African Conference in 1919, sponsored by W.E.B. Dubois, the event featured intellectuals from all over the world. Sixteen instrumentalists and vocalists of the CWCMC accompanied a keynote address given by Howard Sandifer, on the life of James Reese Europe, an African American bandleader and member of the 369th Brigade in World War I. While in Paris, these young American students and their Parisian counterparts shared cultural exchanges of ideas and music, representing true ambassadorship.

October 25, 2019: Cynthia Clarey, vocals, Beckie Menzie piano and vocals, and Irwin Berkowitz, percussion, gave us a powerfully moving experience through storytelling, music, and humor in "Bridge Over Muddied Waters." This courageous presentation, inspired by Ms. Clarey to address "the waters in our country muddied with hate, fear, and division," traced where we have been and how we got here, while finding truth, compassion, and humor. Cynthia Clarey's story is one of heartening inspiration and courage.
Upcoming AAN Events
In closing this newsletter, we have included the special note from Maestro Muti in memory of the great Ms. Jessye Norman who passed away on September 30, 2019 in New York. Ms. Norman made her CSO debut in March 1974 in Schumann's Das Paradies und die Peri conducted by Carlo Maria Giulini, and her final performance with the Orchestra was as narrator in Copland's Lincoln Portrait at the Ravinia Festival in July 2009 under James Conlon. She recorded Bruckner's Te Deum conducted by Daniel Barenboim along with two Grammy Award winning albums: Beethoven's Ninth Symphony led by Sir Georg Solti and Bartók's Bluebeard's Castle conducted by Pierre Boulez.
"Jessye Norman was a remarkable singer and a great musician. I had the good fortune to collaborate with her many times in opera, concerts, and recordings. She first performed with me in 1970 in Florence in Handel's oratorio Deborah, and the following year in Meyerbeer's opera L'Africaine. Her voice was unique for the depth and beauty of its timbre—her soul immense!"—Riccardo Muti Zell Music Director, Chicago Symphony Orchestra
Feel free to contact me directly at aan@cso.org or by phone at 312-294-3045. I continue to look forward to your participation and feedback. Thank you for your support of the CSO African American Network.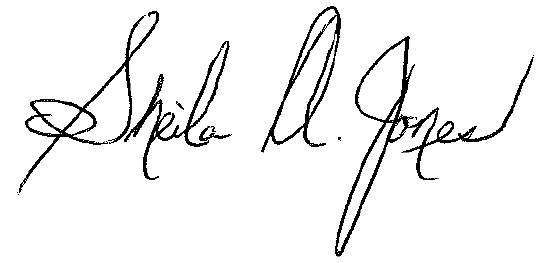 Sheila A. Jones
Director of Community Stewardship
African American Network
---