ArCoNet Orchestras Spring Concert
Sunday June 12th, 6pm
FREE ADMISSION ($5 donation suggested)
North Penn Church of Christ (300 N. North Wales Rd., North Wales, PA 19454)

Enjoy a performance featuring ArCoNet alumni, students and faculty, conducted by Adriana Linares and Franklin Nino. Soloists include cellist Andres Sanchez from the Curtis Institute of Music and ArCoNet Senior Graduates. Selections include Piazzolla's Grand Tango arr. by composer Paul Salerni, Elgar Serenade, and more!
II Annual Junior String Ensemble Summer Camp
Monday July 18th through Thursday July 21st
From 2 to 5pm- $250
Ages 6 and up (Suzuki 1, 2 and 3 level)
Instruments: Violin, Viola, Cello and Piano

Learn the art of chamber music by playing in trios, quartets and string ensembles. Enjoy four afternoons of coachings, classes, theory sessions, body percussion workshops and more. The Junior Ensemble Program is led by violinist Belmary Lorcas and cellist Franklin Nino. NO auditions are necessary, just a teacher recommendation!

CLICK HERE TO ENROLL
Adriana Linares, ArCoNet Founder and Artistic Director, writes:
Summer Camps, Festivals, Concerts and more...


Greetings from North Wales, PA!

I would like to personally invite you to check out ArCoNet events this Summer. Whether you are a student, a parent or a music lover, join us by attending a concert, participating in a camp, or taking private lessons. This summer connect with ArCoNet!
10th Bi-Annual Summer Boot Camp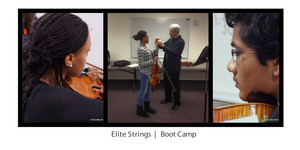 Friday July 22 through Wednesday July 27th
(no Sunday activities)

$450 Full Time (9am to 8pm) Ages 14 and up
$250 Part Time (2pm to 8pm) Ages 12 and up
The Boot Camp is best suited for high school, college and semi-professional string players with an advanced level of playing. Our experienced string faculty will serve as mentors for daily routines including private lessons, group classes, Alexander Technique, master classes and solo recitals. SPACE IS LIMITED
---
13th Annual Dali Quartet International Music Festival
Friday July 29th through Sunday August 7th
9am to 5pm
Ages: 10 and up
$750 (10 day program)
HOST FAMILY program available for out of state students
Members of the Dali Quartet lead a program devoted to the art of chamber music. Participants attend faculty recitals, daily chamber music coaching, orchestra rehearsals, master classes, and a variety of workshops on: BAPNE Body Percussion, Instrument Care, Jazz Improvisation, Latin Music and more.
The Festival offers unique hands-on opportunities for college and graduate students including: Quartet Fellowships, Composer and Conductor Fellowships, as well as Assistantships and Internships. The 2016 artists include faculty from The Dali Quartet, ArCoNet, the Cleveland Institute of Music, the Curtis Institute of Music, Lynn Conservatory, Lehigh University, Temple University, the Philadelphia Orchestra and more.
LAST AUDITION SATURDAY MAY 21st from 2-5pm (Limited Space)
Click here to learn more about the 2016 Dali Quartet International Music Festival
---
13th Annual DALI QUARTET
INTERNATIONAL MUSIC FESTIVAL
OPEN CONCERTS
-Sunday July 31st at 7pm: Dali Quartet and Festival Faculty Kick off Concert
-Thursday August 4th at 6pm: Fellow Quartets Chamber Music Performance
-Friday August 5th at 6pm: Chamber Student Recital No. 1
-Saturday August 6th at 4pm: Chamber Student Recital No. 2
-Saturday August 6th at 6pm: Chamber Student Recital No. 3
LOCATION: North Penn Church of Christ (300 North Wales Rd.
North Wales, PA 19454)
Sunday August 7th at 4pm: Festival Finale Orchestra Concert
(visit website for this event location)
Click here for more Festival information on auditions, events, faculty and more!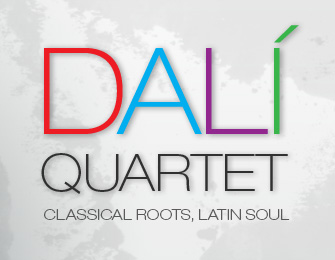 For more information visit:
www.arconetwork.org
---
For more information visit
www.arconetwork.org